Open Monday - Friday 8:30am - 4:30pm
The Nissan 300ZX
The Nissan 300ZX: A Review and Resale Value!
Alright, dealers, listen up! At Capital City Auto Auction in Sacramento, we don't just sell cars, we talk about them… like a lot.
Today, we're talking about the Nissan 300ZX.
What a rad car, born out of the rad 80s. Raise your hand if you remember those times!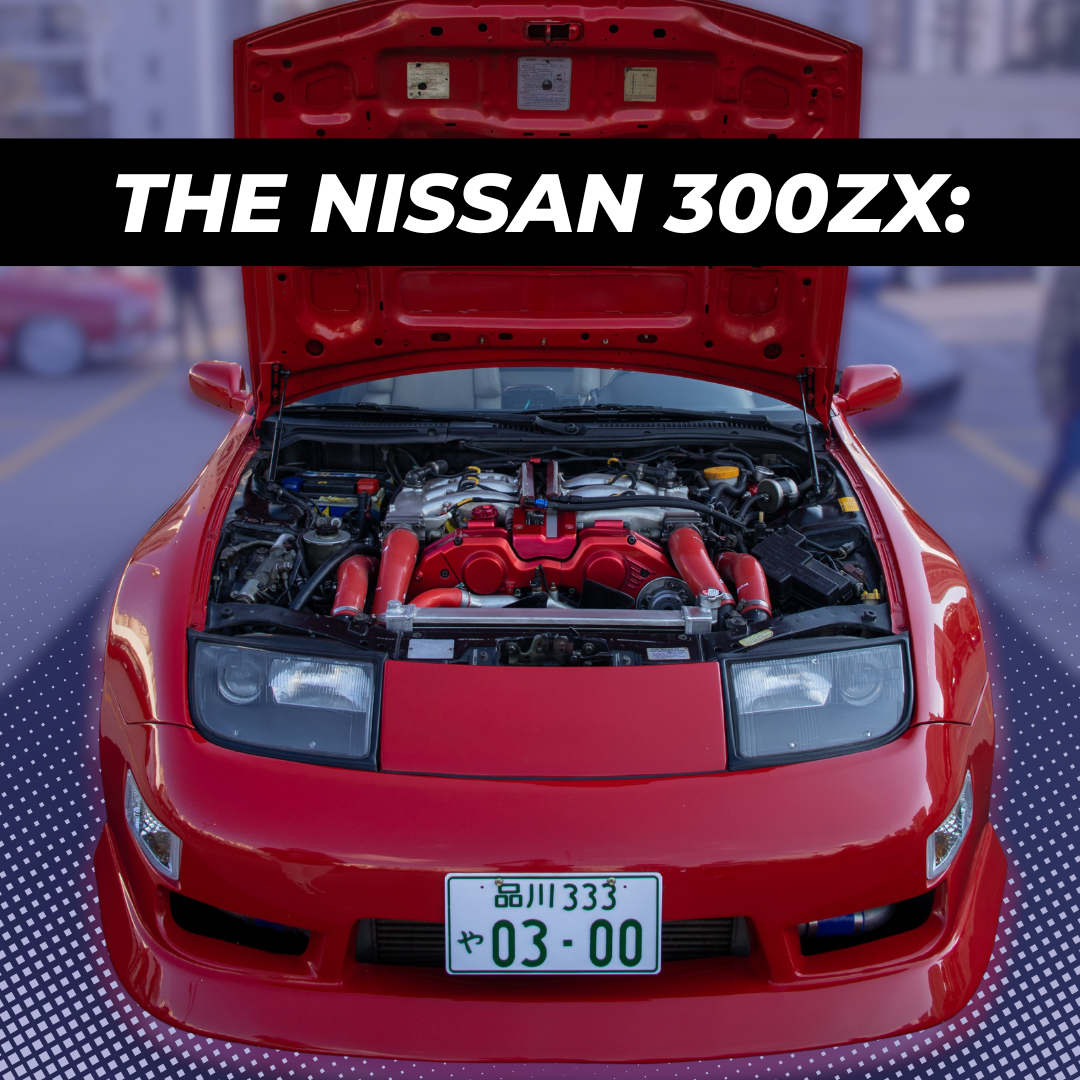 They're not making 'em anymore, so buying a used 300ZX is like scoring front-row tickets to a legendary concert. 🎸🎤 What's not to love? Thrilling joyrides, the classic, head-turning looks and the affordable price tag. 🤘😎
🗓️ Best Nissan 300ZX Years:
Alright, from the top:
First Generation (1983-1989):
The inaugural 300ZX, also known as the Z31, was a groundbreaking, and coolness-breaking, sports car, featuring a turbocharged V6 engine, sharp styling, and advanced technology for its time. It quickly became a symbol of Nissan's commitment to performance.
Second Generation (1989-2000):
The Z32 generation saw the 300ZX reach new levels of speed. With its sleek, aerodynamic design, a powerful 3.0-liter V6 engine, and advanced features like the HICAS four-wheel steering system, it gained a reputation as a high-performance sports car.
Within the second generation, the twin-turbo variants stood out for their exceptional power and speed. These models featured a 300-horsepower V6 engine, offering blistering acceleration and agility.
For nearly twenty years, the Nissan 300ZX maintained a strong focus on performance, featuring rear-wheel drive and well-tuned suspensions that delivered an exhilarating driving experience.
That combination of power, style, and innovative features solidified its place in automotive history.
We've got the inventory for you Sacramento dealers and beyond, looking for these and other Nissan favorites. Use the filters on the left-hand side, or click the blue "search" bar on mobile to search for used Nissan's only.
When you sell a Nissan 300ZX, don't forget these categories.
💥 Engine:
The Nissan 330ZX twin-turbochargers in the 3.0-liter V6 engine make it a powerhouse.
Remember, though, with a snazzier engine comes the potential for higher maintenance and repair costs, so keep that in mind when bidding.
🏎️ Design:
The Nissan 300ZX's design philosophy exudes timeless appeal, balancing modern curves and sharp angles. Each new generation brought subtle changes, but the core sleek and aerodynamic profile remained consistent.
Earlier models featured pop-up headlights and chiseled body lines, while later models came with smoother, more rounded shapes and integrated headlights.
🤖 Technology:
Nissan's technological innovation was a defining feature of the 300ZX. The introduction of the High-Capacity Actively Controlled Steering (HICAS) system was revolutionary, allowing precise control and unmatched agility.
Complementing this was an advanced suspension system, ensuring a smooth and balanced ride.
✅ Comfort and Practicality:
It's not guaranteed that a sports car will offer a comfortable and well-appointed interior. The 300ZX did. With features like power-adjustable seats and a respectable cargo area, it combines the thrill of a sports car with practical everyday usability.
👏 Reputation:
The Nissan 300ZX boasts a strong following among automotive enthusiasts, and for good reason. It's a favorite for those who love customizing their rides.
Its enduring popularity among car enthusiasts and collectors is a testament to its exceptional place in the world of sports cars, and it continues to be celebrated as a true automotive icon.
Nissan 300ZX Problems
With any novelty car, there are unique issues and costly repairs. Here are a few of the most common issues and repairs Nissan 300ZX car owners encounter:
Hanging Throttle
The Nissan 300ZX can sometimes encounter a "hanging throttle" issue, where the throttle doesn't return to its closed position as intended.
This problem may be due to a malfunctioning throttle position sensor, idle air control valve, or vacuum leak.
Here's a great list of maintaining the 300ZX's sizzle and a great checklist to give your customers.
Replacing parts
Timing Belt:

Regular replacement of the timing belt is crucial to prevent engine damage.

Brake Components:

Brake pads, rotors, and brake lines may require replacement due to normal wear and tear.

Suspension Components:

Shock absorbers, struts, and control arms can wear out over time, affecting ride quality and handling.

Exhaust System:

This includes the muffler, catalytic converter, and exhaust pipes, which may rust or deteriorate.

Ignition Components:

Spark plugs, ignition coils, and distributor caps are common maintenance items.

Clutch and Transmission:

Clutch discs and transmission components may need replacement, particularly in manual transmission models.

Cooling System:

Radiators, water pumps, and hoses may require attention to prevent overheating issues.

Electrical Components:

Alternators, starter motors, and batteries can wear out, affecting the vehicle's electrical system.

Fuel System Parts:

Fuel pumps and fuel injectors may need replacement to maintain proper fuel delivery.

Rubber Components:

Seals, gaskets, and belts can deteriorate with age, leading to oil leaks or other issues.
You ask any auto enthusiast, street racer, or Nissan lover, and they will only have good things to say about the Nissan 300ZX.
If you're in the market for unique cars to add to your lot, then stop by Capital City Auto Auction in Rancho Cordova! On Recycle Road. 🙂
If you're not sure about us, we understand, which is why we wrote this overview of the good vs. bad auctions. We think we are the best dealer auction in California, so let us prove it to you!