Open Monday - Friday 8:30am - 4:30pm
Good vs. Bad Dealers Auto Auctions
The Good, the Bad, and the Ugly Dealers Auto Auction
Good vs. Bad Auto Auctions
What makes a dealers' auto auction good, bad, or ugly? What should you look for?
In some ways, you're looking for what makes your own dealership stand out to customers, right. Things like: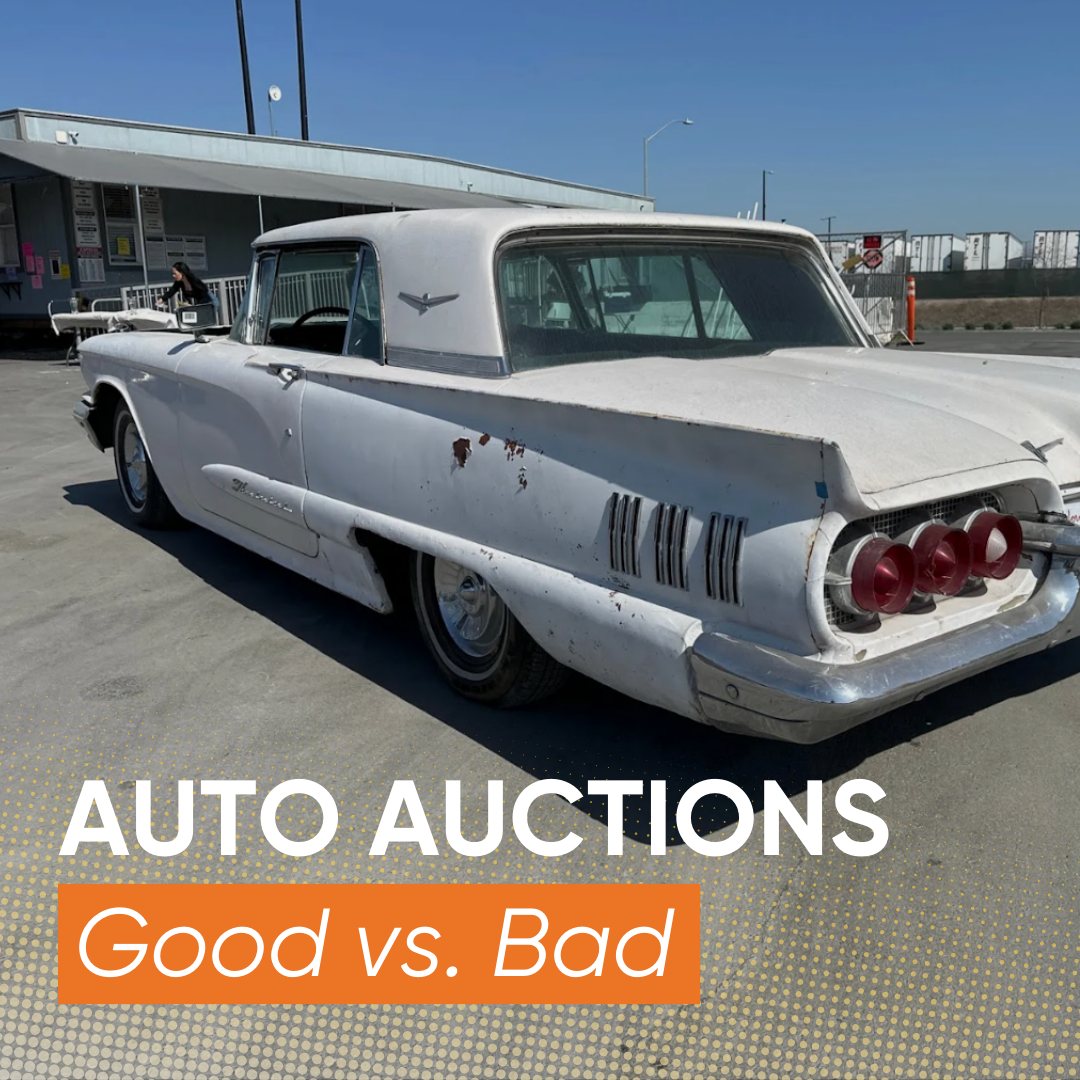 Reputation

Inventory Transparency

Inspections

Policies and Fees

Online Presence

Customer Service
Capital City Auto Auction thinks about these quite often, as we strive to make your bidding experience topnotch. Let's break each of these down, shall we. 🕺
Reputation
There's nothing like honest feedback, especially born from a frustrating experience. Yes, sometimes the customer is at fault, but often auction lots can build just bad reputations, for a host of reasons, some of which you'll see below.
Simply put, go read reviews. Do they have reviews? Are the good ones authentic? Are the bad ones reasonable? What's the average? Ask other dealers, too.
Likely, at the end of the day, you'll want to come see for yourself, but reputation can be an immediate turn on or turnoff.
Good dealers auto auction

: Great reputation. 😎

Bad

: Poor reviews.

Ugly

: A lot of head shaking when you ask around.
Inventory Transparency:
This one is straightforward, too. A good dealer auction doesn't hide anything. Each vehicle has every bit of information clearly displayed so that you know the whole story: condition reports, maintenance history, and known issues.
Inspections:
Does the auto auction lot offer an opportunity to inspect the vehicle? If not, think twice. If yes, this is a good sign that the auction lot isn't trying to hide anything and welcomes your inspection, and your mechanic! A good dealer auto auction wants to help you make the right investment.
Policies and Fees:
Review the auction yard's policies. Are there hidden fees, buyer premiums, or any unfavorable terms that protect the auto auction, but inconvenience or stretch the buyer.
Capital City Auto Auction, and any good dealer auto auction will have fair terms, and those terms, fees, and responsibilities of both buyer and auction will be in plain sight on the website. Our FAQs are transparent and clear. And if you still have a question, give us a call, 916-399-4422
Good

: Fair terms and no hidden fees.

Bad

: Self-serving Lots of hidden fees!

Ugly

: Just… no.
Online Presence:
It's smart to ask if the auto auction is digital friendly. We're talking an easy online bidding platform, real-time bidding updates, a convenient and functioning user account, and lots of communication, through valuable emails, an easy to navigate and understandable website that is optimized for mobile, as well as social media channels that show cars, the auction lot, inspections, tips, tricks, FAQs, and customer reviews.
Good

: Great online experience and community.

Bad

: A presence that crashes and frustrates.

Ugly

: No presence. You have to send a letter to get in contact. 😮
Customer Service and Support:
We'll end with perhaps the most important part of a dealer auction lot. Do they put their buyers first? We all know what separates good service from bad; responsive staff, easy solutions to problems, fair processes, consistency, and cheerfulness. It all makes a difference!
Good

: Friendly, effective customer service

Bad

: No customer service.

Ugly

: Bad customer service!
I hope this article clarifies what to look for as you seek the next dealer auction "partner" for your business. 🙂
Come check us out, I'm sure you'll end up agreeing with thousands of dealers who love their experience at Capital City Auto Auction.